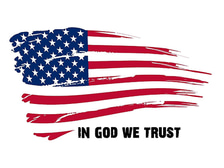 Plumbing Tips
A few tips that new homeowners should know.
Empower Yourself with these Plumbing Tips
Prevent Clogs: Use drain strainers to catch debris and hair, and avoid pouring grease down the drain.

Regular Inspections: Check for leaks, drips, or signs of water damage under sinks and around appliances.

Know Your Shut-Off Valves: Locate and label the main water shut-off valve in case of emergencies.

Winter Protection: Insulate exposed pipes during colder months to prevent freezing and bursting.

Watch Water Pressure: Excessive pressure can strain pipes. Consider a pressure regulator to protect them.

Sump Pump Maintenance: Keep your sump pump clean and operational to prevent flooding in basements.

Avoid Chemical Drain Cleaners: Opt for natural solutions or call professionals to avoid damaging pipes.

Regular Maintenance: Schedule periodic plumbing check-ups to catch potential issues early.

Proper Disposal: Dispose of items like wipes, feminine hygiene products, and dental floss in the trash, not the toilet.

DIY with Caution: While minor fixes are possible, for complex issues, it's best to call in professional plumbers.
Remember, a little preventive care goes a long way in maintaining a smoothly running plumbing system. For expert guidance and assistance we are here to help!